How It Works
CHOOSE YOUR FARMBOX
- Choose your base Farmbox type and size

- Create an account and enter your payment info

- Choose your start day and delivery frequency
Customize your ORDER
- View what's coming in your box on starting on Fridays at 5pm.

- Edit contents up to Sunday by 5pm.

- Swap produce items you don't like with more of what you love.

- Add artisan add-ons to complete your weekly grocery needs.
FARMERS HARVEST
- We let our farmers and producers know what's been ordered, they harvest and make it just for you.

- Everything is freshly picked, prepared or baked to order.

- We're helping eliminate food waste since we only receive what we need.




WE DELIVER

- All of your goodies are packed and loaded into our delivery vehicle.

- Thermal packaging is used on all cold items to ensure freshness, especially if you're not home to receive it.

- Your order will arrive between 7am-6pm. And we'll always text you when it arrives.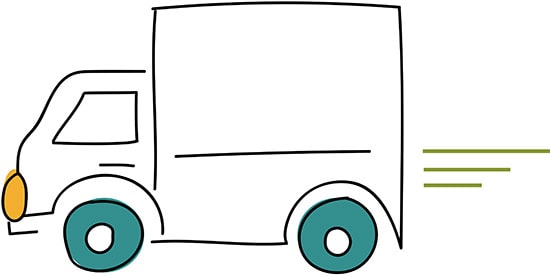 YOU COOK AND SHARE
- Let us help guide you in the kitchen with inspirational recipes. Follow us on our social media pages!

- Discover unique and exotic foods along with ingredient tips, new cooking techniques, and proper storage procedures.

- Spread the love and GET $10 FOR EVERY FRIEND YOU REFER, after their 2nd paid order.
TOGETHER WE REDUCE, REUSE & RECYCLE
- You will notice a conscious effort to use reusable, recycled packaging in every order we send out.

- Return the boxes & unsealed thermal packaging we do include so we can use it again in future deliveries.

- When the packaging is no longer reusable, it's recycled.

- Better for you, better for us, better for the planet!